Cincinnati Concrete Patio Contractor
We are your source for a concrete patio contractor in Cincinnati.
We strive to deliver unparalleled results, even on highly detailed projects. Multi layered patios with steps and platforms are no problem. Maybe a new patio in place of one that has structurally failed due to sinking, cracking or being un-sealed for a long period of time. Or possibly something very simple in size and scope, we can deliver the desired results at a highly competitive price with unbelievable service. As our customer we will treat you with the highest respect from our first point of contact on. We want to earn your business and will work harder and smarter than all of our competition to do just that. Don't settle for a contractor that doesn't respect or value you and your business, give us a try and let us show you what it means to be valued as a customer!
Cincinnati Concrete Patio is the best choice for your patio
When it comes to your backyard living space, form and function are essential to creating the perfect outdoor environment.
Your Cincinnati concrete patio or pool deck are often the focal elements of the relaxing time you'll spend outside soaking in the glorious sunshine and a lifetime of family memories.
Raised decks used to be the name of the game, but in recent years composite material has overtaken wood patios and the result is still similar. It will begin breaking down the day it's installed.
Now, concrete patios have become the most popular choice of homeowners and commercial client alike. Why? The concrete material is durable, beautiful and long lasting. It can be finished with patterns, colors and textures. It can be smooth, textured or stamped. The choice is clear and we are your Cincinnati Concrete patio contractor of choice! Call us to find out how we can help! 513-315-1661
Choices, choices and more choices!
Stamped and patterned concrete patios are beautiful and functional as long as they are installed the right way. Don't allow a run-of-the-mill contractor to install a patio on your property that is going to fail. Use a highly respected, reputable Cincinnati concrete patio contractor to complete your project. Use our expertise to your advantage, call us today to get a free proposal. Our experts are standing by to help you.
Our experts will be able to design and deliver your project with the right materials and service that will have your project completed in a timely manner with lasting quality and beauty. Our finishes are durable and long lasting. The concrete that is selected for your project, will be the most durable available. Our experts will know what mix to use, specifically for your circumstances, to insure a long lasting result.
Do you have a project that is highly complex? Give us a call, we specialize in projects that others avoid. Are you looking for a matched finished color? We can do that! A texture that your trying to duplicate? We can do that! Not only can we do it, we will deliver it on time and at budget, every time!
Our project staff will keep you informed as the project is being installed. Everyone on our team will be professional and courteous, all the time. Our entire staff knows that without you, we can't survive. We value the opportunity to serve you!
Call us today at 513-315-1661 to receive a no-obligation consultation with one of our experts.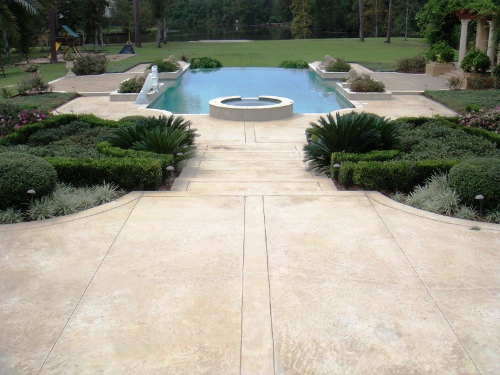 Even more common than natural stone and pavers, concrete patios offer everything from luxury designs to modern outdoor surfaces with their versatility and design flexibility.
Whether you're looking to create an intimate patio design for small spaces, or a backyard oasis for family gatherings and events, Cincinnati concrete patios are the preferred solution for outdoor living in the Greater Cincinnati, Northern Kentucky and Southeast Indiana area.
We have extensive experience to carry out the most elaborate decorative projects on time and on budget. Giving you peace of mind throughout the whole process. From the initial free quote, soil preparation, forming, pouring and finishing, we are the clear choice.
Cincinnati Concrete Patio Experts!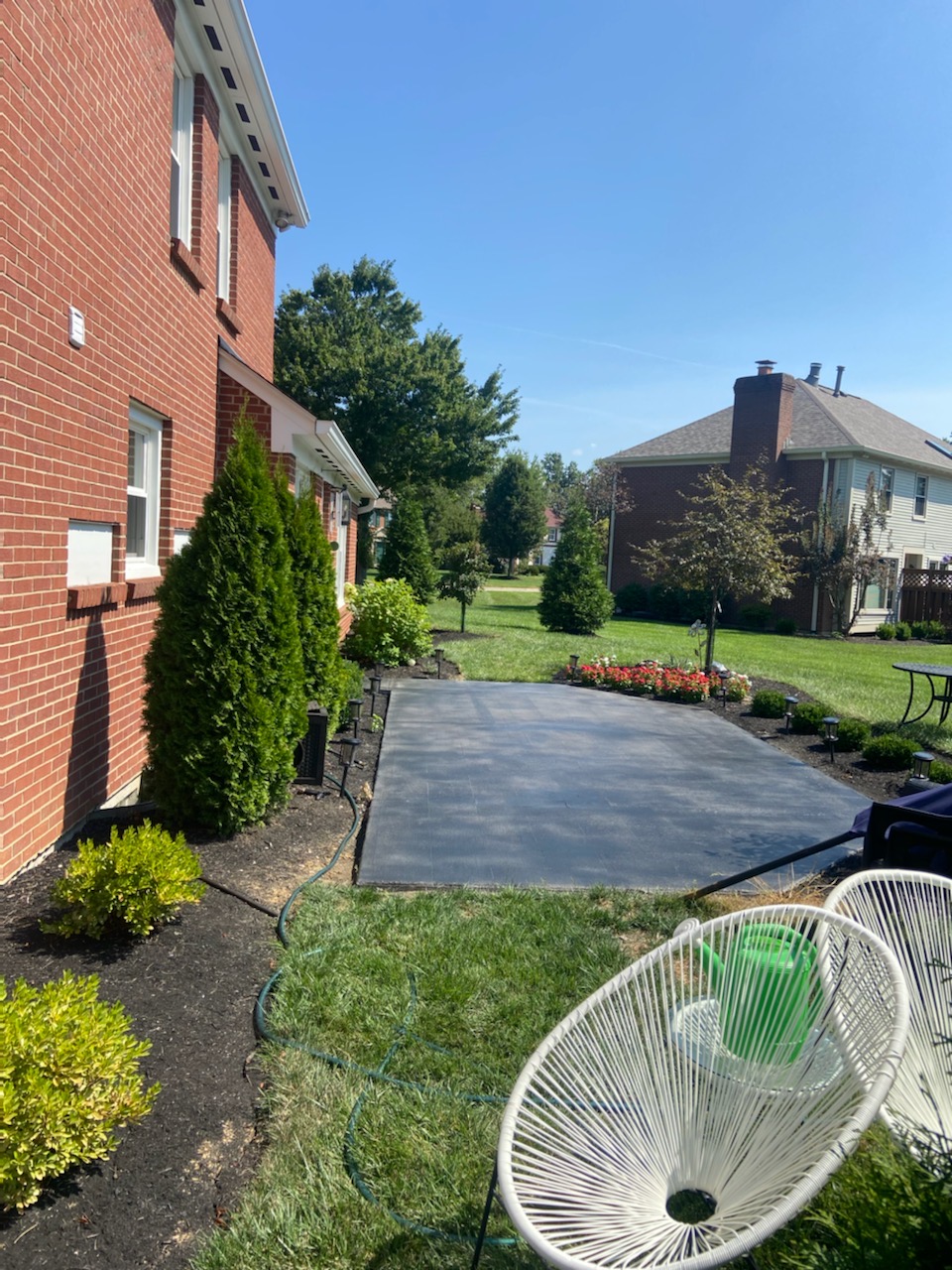 If you're looking for a strong, beautiful concrete patio that can stand the test of time and  look great in the process, a Cincinnati concrete patioy is the way to go. That's why Cincinnati Concrete Resurfacing is proud to specialize in custom concrete services for your home improvement needs. Whether a trowel finish is the desire or stamped, our specialized staff will guid you to the right decision for your project. We are fully licensed and insured, and our skilled technicians make it possible to get top of the line Cincinnati concrete patio and concrete services at affordable prices.
From simple to extravagant, there is no project too large or too small! We can handle your project with un-paralleled service and value. Call us today! 513-315-1661