Cincinnati Concrete Patio Contractor
We are your source for a concrete patio contractor in Cincinnati.
We strive to deliver unparalleled results, even on highly detailed projects. Multi layered patios with steps and platforms are no problem. Maybe a new patio in place of one that has structurally failed due to sinking, cracking or being un-sealed for a long period of time. Or possibly something very simple in size and scope, we can deliver the desired results at a highly competitive price with unbelievable service. As our customer we will treat you with the highest respect from our first point of contact on. We want to earn your business and will work harder and smarter than all of our competition to do just that. Don't settle for a contractor that doesn't respect or value you and your business, give us a try and let us show you what it means to be valued as a customer!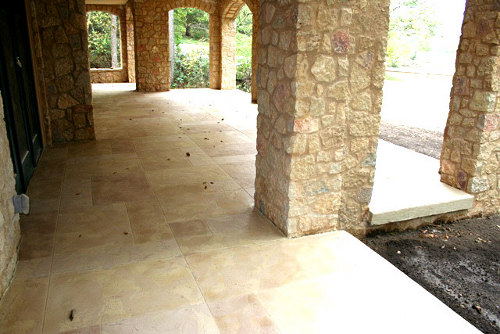 Stamped and patterned concrete patios are beautiful and functional as long as they are installed the right way. Don't allow a run-of-the-mill contractor to install a patio on your property that is going to fail. Use a highly respected, reputable Cincinnati concrete patio contractor to complete your project. Use our expertise to your advantage, call us today to get a free proposal. Our experts are standing by to help you.
Our experts will be able to design and deliver your project with the right materials and service that will have your project completed in a timely manner with lasting quality and beauty. Our finishes are durable and long lasting. The concrete that is selected for your project, will be the most durable available. Our experts will know what mix to use, specifically for your circumstances, to insure a long lasting result.
Do you have a project that is highly complex? Give us a call, we specialize in projects that others avoid. Are you looking for a matched finished color? We can do that! A texture that your trying to duplicate? We can do that! Not only can we do it, we will deliver it on time and at budget, every time!
Our project staff will keep you informed as the project is being installed. Everyone on our team will be professional and courteous, all the time. Our entire staff knows that without you, we can't survive. We value the opportunity to serve you!
Call us today at 513-315-1661 to receive a no-obligation consultation with one of our experts.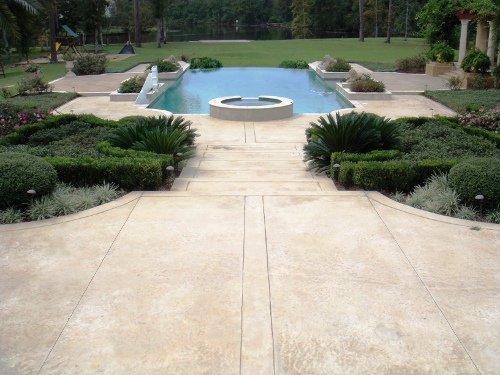 From simple to extravagant, there is no project too large or too small! We can handle your project with un-paralleled service and value. Call us today! 513-315-1661